Camping Le Grand Bleu, in Penmarc'h, near Guilvinec: surfing, water sports center and many other activities
Located on the Ster beach which connects Penmarc'h and Le Guilvinec, the Le Grand Bleu campsite benefits from a strategic location, in the heart of the Pays Bigouden, offering you a wide choice of activities: surfing at La Torche, sailing at the nautical center etc.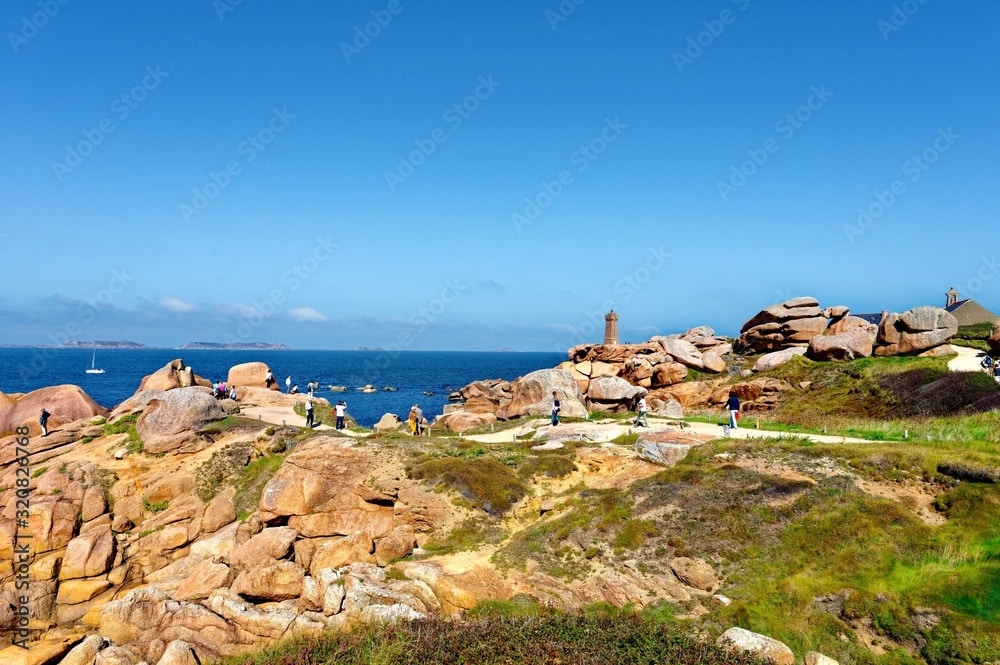 Are you a fan of walking or cycling? The campsite is located near the famous GR34. Also walk the Saint Guénolé rocks walk, and the Lesconil walk which leaves from the port and runs along the coast towards Treffiagat.
Discover an exceptional heritage.
Take advantage of your stay to climb the 307 steps of the Eckmühl lighthouse and don't miss the return of the trawlers to the port of Guilvinec, every late afternoon from 16:30 p.m.
Then stroll through the auction and set your sights on langoustines, crabs, monkfish, hake, pollack or even red mullet.
The fishing port of Saint Guénolé is also worth a detour.
Finally, admire the magnificent tulip fields of Plomeur.
Also don't miss:
Haliotika in Guilvinec, to discover the world of fishing, including culinary classes and tastings.
Chapel of Saint Tremeur
Menhir of Lanvar
Menhir of Lehan (Lechiagat)
Menhir of Reun (Treffiagat)
Saint Fiacre Chapel (Treffiagat)
Kergoz Castle
Saint Anne Church
L'Abri du Marin
XNUMXth century bread oven from Prat an Ilis
Bigouden Museum in Pont l'Abbé
Treffiagat-Lechiagat
A pretty little port and typical fishermen's houses, just opposite Guilvinec.
Penmarc'h
Beaten by winds and waves, surrounded by black rocks, Penmarc'h is a captivating city.
Pont l'Abbe
Stroll through the pretty little shops and cobbled streets of the capital of Pays Bigouden.
Lesconil
A typically Breton seaside village!
Tudy Island
A peninsula with a beautiful fine sand beach, which ends with a magnificent little port of
peach.
Holy Marine
Take out the camera, Saint Marine is a small fishing village with incomparable charm!
Le Guilvinec / Tuesday and Sunday
Loctudy / Tuesday
Lesconil / Wednesday
Penmarc'h – Saint Guénolé / Friday
Plomeur / Saturday
Pont l'Abbé / Thursday
Treffiagat / Saturday
Penmarc'h – Kerity / Wednesday
Holy Marine / Wednesday
Tudy Island / Monday
Audierne / Saturday
Douarnenez / Wednesday and Saturday